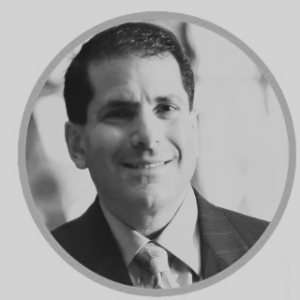 President & CEO
Mr. Cohen is the founder of our company and has served as Chief Executive Officer, President, and a director since its inception. He is a co-inventor of two of our most successful products, OneTest and BioCheck, and has led the commercial launch and sales of both. He has also spearheaded license, research, technology transfer, investment, and sales and marketing agreements with Fortune 500 companies such as Eastman Kodak, Abbott Diagnostics, Johnson & Johnson, IBM, and Ping An, the largest health insurance company in China. Mr. Cohen has also been a leading advocate in Annapolis, MD and on Capitol Hill on behalf of small and emerging biotechnology and diagnostics companies. Before founding our company, Mr. Cohen was patent and general counsel for two publicly traded companies, Ventana Medical Systems Inc. (acquired by Roche diagnostics in 2008), from 1999 to 2000, and Oncor Inc., from 1997 to 1999. Mr. Cohen is a registered patent attorney with more than 25 years of experience in biotechnology patents and licensing matters. Mr. Cohen has a Master of Science Degree in Biotechnology from Johns Hopkins University and a law degree from the American University. We believe that Mr. Cohen is qualified to serve on our board of directors due to his experience in our industry and knowledge of our company.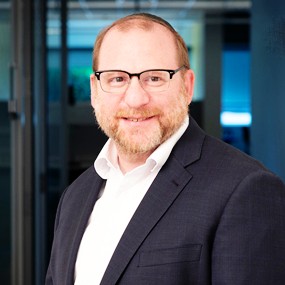 Dr. Lebowitz has served as Chief Scientific Officer of 20/20 GeneSystems, Inc. since January 2020. He had previously served as the company's Director of Research & Development from 2009-2012. He is concurrently CSO of Athanor Biosciences, Inc., a cancer therapeutics company he cofounded in 2020. Prior to his current positions, he was Senior Director and Vice President of Research at Sensei Biotherapeutics from 2014-2019. Dr. Lebowitz has more than 30 years of research experience; including 22 years in industry and more than 18 years in research management. He has been directly involved in the commercial launch of six laboratory developed tests (LDTs) for the early detection of cancer and the establishment of two CLIA-certified labs. He has also spearheaded the R&D supporting an anti-cancer vaccine from discovery through phase I clinical development. Dr. Lebowitz holds a Ph.D from the Johns Hopkins University School of Medicine in biochemistry, cellular, and molecular biology where he subsequently completed a three-year fellowship in immunology in the department of pathology, division of immunopathology. He is currently an adjunct faculty at both Johns Hopkins University and University of Maryland, Baltimore County teaching in their respective Biotechnology programs.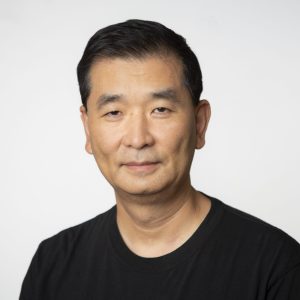 CHIEF OPERATING OFFICER
Dr. Zhou is an expert in healthcare and biotech industries, with over 20 years of experience in both academia and industry. Dr. Zhou began his academic career as an associate professor at Sichuan University in China, where he received Ph.D of Biology. Afterward, he moved to the United States to conduct research at the University of Iowa, where he spent 7 years publishing over 30 peer-reviewed research papers and receiving numerous grants and patents. In 2005, Dr. Zhou transitioned into industrial R&D, where he led a joint pharmaceutical project that reached significant milestones totaling $330 million. He then went on to manage multiple clinical labs and co-founded companies, collaborating with prominent healthcare institutes both in the U.S. and China. Prior to joining 20/20 in July 2019, Dr. Zhou held various leadership roles, including serving as President and co-founder of Baltimore-based biotech firm Firefox Pharmaceuticals, LLC from April 2017 to July 2019, Partner and co-founder of Virginia-based Fairfax Medical Consulting International, LLC from Oct. 2013, and Managing Director of Diagnostic Operation and Strategic Alliance of the Genetics and IVF Institute, an international company based in Virginia, from Sept. 2009 to Sept. 2013. Dr. Zhou's extensive experience in the biotech industry, along with his research expertise, make him a valuable member of the 20/20 team. He continues to play a crucial role in the company's success and growth.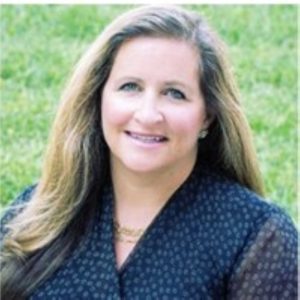 Acting Chief Financial Officer
Ms. Shiflett brings over 30+ years of managerial, financial, and accounting experience to 20/20 GeneSystems, Inc. Ms. Shiflett has expertise in leading the start-up and rapid growth of new and emerging companies in information technology, real estate brokerage and life sciences. She has been in the life sciences industry for the past eighteen years – most recently as Chief Business Officer, Gypsy Basin Genomics from December 2020 thru January 2022 and Vice President, Finance and Administration at Catalent Pharma Solutions, Cell and Gene Therapy Business Unit (formerly known as Paragon Bioservices, Inc.) from August 2014 thru August 2020. Ms. Shiflett has been involved in raising over 100+ million in various forms of financing to include preferred stick, bridge financing, bank financing and venture back debt and in facilitating the sale of Paragon Bioservices, Inc. to Catalent Pharma Solutions for $1.2 billion dollars in May 2019. With her experiences she brings critical perspectives to managing the financial management side of 20/20's investor, customer and vendor relationships. Ms. Shiflett received a BBA in Accouting and an MBA in Business Management from Loyola College of maryland.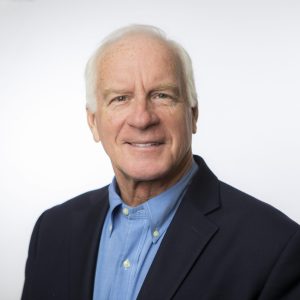 Chief Business Officer
Mr. Baker has served as our Chief Business Officer since October 2019 and previously served as our Director of Sales from October 2019 to January 2023. Prior to joining us, he held executive management positions in clinical research, operations, technical, sales, marketing and business development with international, national and start-up companies, all related to specialized oncology laboratory services. He obtained his experience with Roche Diagnostics and Roche Clinical Labs, International Clinical Labs, Molecular Oncology (start-up sold to Dainon) and SGS Life Sciences. Mr. Baker earned his BS in Biology from Loyola University. During the past five years, he served as Executive Director of U.S. Sales for SGS Life Sciences (Belgium) from December 2006 to March, 2018 and is the Managing Director of his Life Science Consulting Business from December 2018 – Present.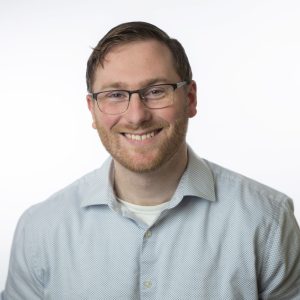 Director of Sales
At the start of the New Year (2023) Mr. Lees was named Director of Sales at 20/20 GeneSystems. Between 2019 and 2021, he was one of 20/20's first and best-performing Sales Representatives and promoted to Sales Manager. In 2022, he left 20/20 to join one of the world's leading software companies, Software AG, becoming the top performing salesperson in his division. With a unique combination of biochemistry background and a track record of driving revenue growth, I am dedicated to driving 20/20 GeneSystems to reach our goals in 2023 and beyond. Mr. lees received a degree in Biochemistry from Christopher Newport University.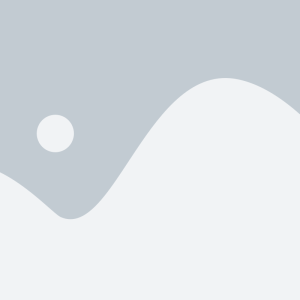 Mr. Compton has served as Chairman of the Board since July 2016. He has over 30 years of experience in the development and application of molecular biological techniques to answer questions about genetics and epidermal differentiation, and has authored more than 80 publications in the field. Mr. Compton served as vice-president of BioReference Laboratories from 2007 to 2013. Previously, Mr. Compton was founder, and served as scientific director and co-president of GeneDx Inc, from 2000 to 2006, the assets of which were acquired by BioReference Laboratories (now part of Opko) in September 2006. Mr. Compton also serves as Mayor of the Town of Washington Grove, MD (2000-2008, 2018-present), on the Board of Directors of Quertle Inc. and chairs the Boards of the non-profit BlackRock Center for the Arts and the Pinkney Center for Science and Technology at Montgomery College Germantown Campus. Mr. Compton holds B.S. degrees in Physics and Biology from the Massachusetts Institute of Technology, received his Ph.D. from the University of California, Berkeley, in Biophysics, and was a Staff Scientist at the NIAMS, National Institutes of Health, Bethesda, from 1991-2000. In 2003, he was awarded the Entrepreneur of the Year awarded by the Technology Council of Maryland. We believe the Mr. Compton is qualified to serve on our board of directors due to his extensive experience in our industry.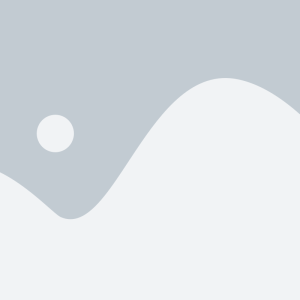 Mr. Cohen has served as a member of our board of directors since July 2016. He is an experienced CEO/CFO at public and private companies. His professional experience includes biotech, financial services and diversified media and he maintains excellent contacts with capital financing sources on and off Wall Street. He has been the president of Richard M Cohen Consultants since 1995, a company providing financial consulting services to both public and private companies. From March 2012 to July 2015, he was the founder and managing partner of Chord Advisors, a firm providing outsourced CFO services to both public and private companies. He was the chief executive officer and chief financial officer of CorMedix Inc., a publicly traded medical device/biotechnology company with an intrapericardial therapy product targeted to markets in the U.S. and Europe, from 2010 to 2013. He has served on the board of directors and audit committees of Ondas Holding Inc. (2018 to present), Helix BioMedix, Inc. (2006 to present), CorMedix Inc. (2010 to 2013) and Rodman & Renshaw (2008 to 2012). Mr. Cohen's academic credentials include an MBA from Stanford University and B.S. with honors from Wharton School, University of Pennsylvania. We believe that Mr. Cohen is qualified to serve on our board of directors due to his extensive management and board experience.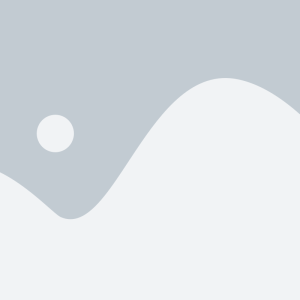 Mr. Ming is the general manager of Ping An Ventures with 10+ experience in private equity investment. In Ping An Ventures, he covers investment opportunities in biotech, medical equipment, medical services and TMT. Investment cases include Cloudr Group (9955.HK), General Healthy (6015186.SH), HuaTong (605196.SH) BEKE.US. Before joining Ping An Ventures, Mr. Ming was the executive director of Ping An Bright Fortune Capital, and investment director in Fosun Capital covering medical service and TMT investment business. Mr. Ming holds a MBA degree from Cheung Kong Graduate School of Business. Mr. Ming was the Executive Director of Ping An Ventures in the past 3 years.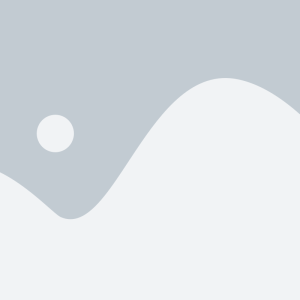 Mr. Rollins has served as a member of our board of directors since November 2017. He has served on multiple boards and chairs the board of directors of the MedStar Southern Maryland Hospital Center (2014 to present). From 2001 to 2010, he taught Entrepreneurship at the George Washington University School of Business and founded the GW New Venture Competition and served as its Director from 2007 to 2014. In 2003, Mr. Rollins founded StreamCenter, Inc., a firm the pioneered online education using video streaming, and served as chair of the board of directors from 2003 to 2008, and chief executive officer from 2008 to 2010. Prior to 2001, he founded and served for three decades as the chief executive officer and chairman of AZTECH Software Corporation, the nation's first specialized provider of information technology services to non-profit organizations. Mr. Rollins' board experience has included serving as Trustee of the National Park Trust (Vice Chair and Treasurer) (1990 to present), Director of the MedStar Georgetown University Hospital (Vice Chair) (2002 to 2013), the Washington Hospital Center (Vice Chair and Treasurer) (1977 to 2002), and the U.S. Association for Small Business & Entrepreneurship (2004 to 2006). Mr. Rollins earned his A.B. in Mathematics from Dartmouth and his M.B.A. in Finance from the Stanford University Graduate School of Business. We believe that Mr. Rollins is qualified to serve on our board of directors due to his extensive board experience.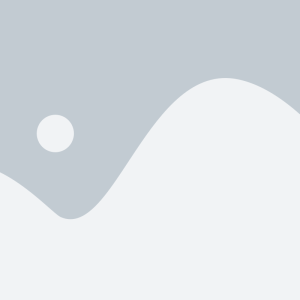 Dr. Ross has served as a member of our board of directors since July 2016. He has served as the chairman and chief executive officer of Euclid Systems Corporation since 2015, where he led the growth of this ophthalmic medical device company from $3.1 million to over $20 million in five years. The bulk of Euclid's sales are in China and East Asia where Dr. Ross visits 4-5 times per year. Prior to joining Euclid, he was chief executive officer of E-P Therapeutics from 2010 to 2012, and was a medical and scientific advisor to StemCyte, Inc. 2009 to 2010. He is Board-certified in Obstetrics and Gynecology and is a founding member of an OB-GYN-Infertility practice in Northern Virginia from 1980 to 2007. Dr. Ross has been a Clinical Professor of Obstetrics and Gynecology, George Washington University Medical Center since 1979, and has served on the boards of directors of several biotech and medical device companies. He has a B.S. in Chemistry and Biology from Dickinson College and an M.D. from George Washington University. We believe that Dr. Ross is qualified to serve on our board of directors due to his extensive experience in our industry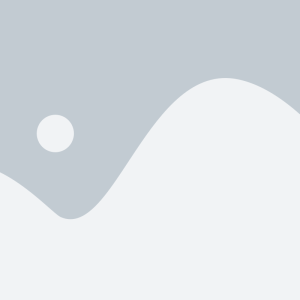 Ms. Lu has served as a member of our board of directors since June 2023. Ms. Lu has over 10 years of experience in private equity investment and post investment management. She has served as the Vice President of Ping An Ventures since January 2019, where she is mainly responsible for post investment management of medical investments, including biotechnology, medical devices, medical services, etc. Ms. Wei Lu holds a Master's degree in Finance from Chongqing University.